Event Details
What is the EEOC Up to Now?
Date:
November 11, 2014, 11:30am – 1:00pm
Organizer:
Location:

Ryman Hall
2203 S Dixie Hwy, Dalton, GA

Event Type:
iCal link
What is the EEOC Up to Now?
This presentation will focus on the current trends regarding EEOC litigation, as well as Systemic Discrmination, contingency toward Criminal Background checks, and issues and policies regarding the new Pregnancy Disability Act or "PDA".
The presenter will be Steve Hopkins, a Partner at Constangy, Brooks and Smith, LLP.
Steve practices in the firm's employment litigation section. His practice involves defending employers against claims arising under Title VII, the Age Discrimination in Employment Act, the Americans with Disabilities Act, and other federal and state laws. Prior to entering law school, Steve worked in management in the textile industry with both unionized and non-unionized companies. He has an extensive background in employee relations, manufacturing management, and environmental/safety compliance in the workplace.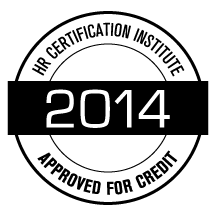 This meeting has been approved for 1 hour of HRCI credits.
11:30 am - Noon - Lunch / Meet and Greet
Noon - 1:00 pm - Presentation
Send RSVP to President Elect, Ben Tunnell at ben.tunnell@shawinc.com